Determine Your Values Masterclass
Allow yourself to Be Bold, Be You, & Fuck the Rest in 2023.
Join our virtual Masterclass February 21st, 2023.
INTRODUCING
Determine Your Values Masterclass
You Are Ready To ...
Stop saying yes to things you

don't

want to do

Stop being triggered by your spouse, co-workers, kids, friends, and everyone else

Get clarity on your life plan so you stop feeling so damn stuck

Stop letting people make you feel guilty or sad about your decisions

Stop feeling stuck in draining relationships

Remove toxic BS from your life that makes you depressed and anxious

Stop doing energy draining and soul sucking activities

BE BOLD, BE YOU, AND FUCK THE REST
What's Included In The Masterclass...
PART 1
Understanding What Values Are and How They Impact Your Life on the Daily
How they impact your decisions

How they impact your relationships

How they impact your parenting

How they impact your marriage

How they impact your career

And everything in between
PART 2
Understanding how injected [other people pushing their values on you] values are the cause of your triggers
How they keep you trapped, playing small

How they rip you of confidence

How they make you feel inadequate

How they guilt you into putting other people before you and your family

How they make you feel guilt and shame around your decisions

How they are the driver of depression and anxiety
PART 3
Leveraging Your Values to Create a Better Life through Better Decision Making
Learn to use your values as your compass so you can make quality decisions around:
Your goals

Your love life

Your relationships

Your career

And everything in between
PART 4
A Guided Interactive Workshop to Decipher Your Personal Values
Learn how to:
Have a deeper understanding of what is important to you

Create a values driven life

Start doing things that give you energy as opposed to steal your energy

Leverage that information to reduce triggers, resentments, anxiety, and depression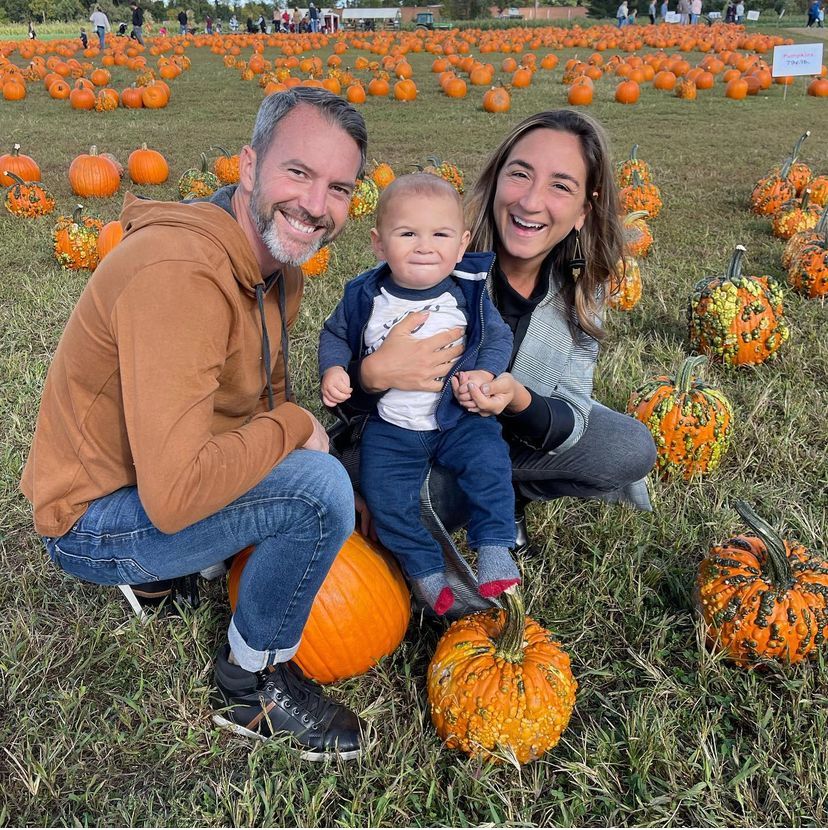 ADD ON OPTION: PART 5
How to Create a Set of Family Values to Improve Your Relationship and Parenting
With Family Values, learn to:
Reduce chaos

Reduce frustrations

Become aligned in your parenting

Eliminate blow up fights

Get aligned on finances

Become more confident in discussing hard topics
How GOOD would it feel to…
Have the confidence to remove toxic relationships and build new and improved ones

Be in the driver seat of your life and not a victim to your reality

To make decisions with confidence that allow you to BE YOU

To have boundaries that make you happy

To never feel anxious again

To feel clear and inspired to have a Bad Ass life

To feel energized because you do things that light you up

To make a bunch of money doing something you love

To attract amazing people into your life that help you grow

And so many more
Aligning with your personal values can make a huge difference in your life. We'll cover it all in the Determine Your Values Masterclass.
A Vulnerable Story from Dr. Nicole
The Catalyst to Why this Event was Created
This is the catalyst for why Dr. Nick and Dr. Nicole decided to create this event.
Video: Part 2
Video: Part 3
Have more questions about Values Determination or this event? Book a call below.
This Event Is For You If...
You are ready to take the reins on your life in 2023

You want a compass to make bold decisions

You want to grow

You want to be your authentic self with no guilt or shame

You want to speak up and not give a F what other people have to say

You want to be a better parent, spouse, friend, daughter, sister, son, brother, etc.

You want to create your reality and be a badass in the process
YES, I WANT IN!
NICE TO MEET YOU
We're Dr. Nick & Dr. Nicole
After finding the Demartini Method almost 15 years ago, our lives completely transformed. We were finally able to live within our values and make aligned decisions to grow within our personal lives, relationship, and our business.
Now, it's our mission to share the advantages of living within your values so you can be bold, be you, and fuck the rest.
ARE YOU READY TO TRANSFORM YOUR LIFE? SAVE YOUR SEAT!
Get Clear on Your Values
Determine Your Values Masterclass
$97
Per Person
Is there Constant Chaos in your Household?
Are you tired of
Putting out fires on the daily

No one ever being on the same page

Constant blow up fights

Disagreements on finances

Kids pushing back and being rebellious

Not being aligned on parenting style

Not feeling supported by your spouse
Well, this is for you
Determine the Values of your Family
Bundle It
DISCLAIMER: You Must Attend the Determine your Values Masterclass first to be eligible for the Family Event. The price below includes both masterclasses.
What happens after the Masterclass?
What about long-term behavioral work?
Want to connect about questions?